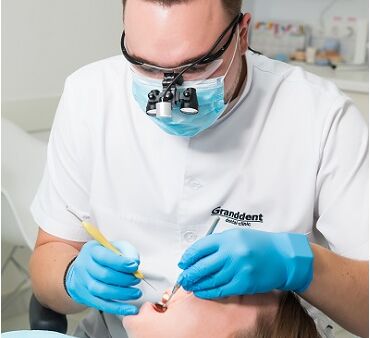 There are several factors that must be considered by anyone who wants to have a beautiful and healthy smile, fresh breath and emancipation when communicating:
The cause of the most common diseases of the oral cavity is on time the uncleaned clot of microbes and food debris, destroying hard tissues, leading to bleeding and unpleasant odor.

90% of oral diseases are asymptomatic at an early stage. The pain appears, as a rule, when the processes are unable to recover on their own, and the consequences are irreversible.

Absolutely all fillings and restorations eventually absorb microbes and food pigments, so they need to be polished.

no matter how skillfully work is done in the oral cavity (regardless of the filling, prosthesis, implant, etc.) without proper care, the service life is significantly reduced

according to the recommendations of the World Health Organization, each person should carry out professional cleaning every half year, and smokers and people with chronic diseases once every 4 months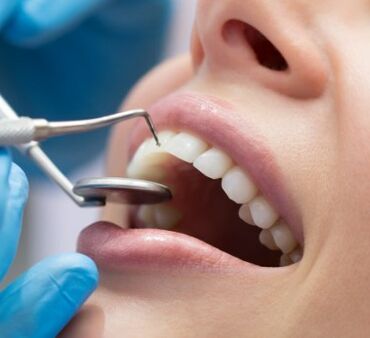 While cavities are 100% preventable, most adults have had at least one cavity by their early 20's. A dental filling is a painless procedure that restores a decayed tooth, by removing decayed tissue and refilling the cavity with a tooth-colored material. The process of filling a cavity is virtually painless, and there is a short recovery time that allows patients to eat, speak and resume normal activity very promptly post-procedure.
The main cause of caries is poor oral hygiene. Bacterial plaque, food debris, frequent consumption of sweets, carbonated drinks, fast food - all this harms your teeth.
Вы лучшие в своём деле. Спасибо Вам огромное. Шикарное обслуживание. Отдельная Благодарность Анне Николаевне
Черныченко Ольга Андреевна
2020-04-17
Смело рекомендую клинику людям, которые ценят качество во всем. Атмосфера, профессионализм персонала и отношение к пациенту выше всяких похвал. Результатом лечения моего больного зуба очень доволен.
Хочу сказать человеческое спасибо доктору Арефу за его профессионализм и доброту! уже лет 7 лечим зубы у него всей семьей, хотя пришла сначала с дочкой выровнять прикус!) теперь эта наша стоматология! Спасибо вам за все!)
Анна Васильевна
2019-09-05
Огромная благодарность доктору Арефу за помощь! Личное внимание доктора, оперативное решение вопросов диагностики и лечения при дефиците моего времени. Отдельное спасибо врачу Оксане Александровне. Внимательный персонал, звонок с напоминанием накануне приёма!
Шикарная клиника. Высочайший уровень обслуживания. Продуманно все до мелочей. Никогда не мог подумать, что посещение стоматологической клиники может доставлять положительные эмоции. Рекомендую!
Хотелось отметить, что стоматолог в Одессе здесь лечат больные зубы по приемлемой цене. Также хотелось сказать спасибо за хорошую работу смогли спасти мой больной зубик.