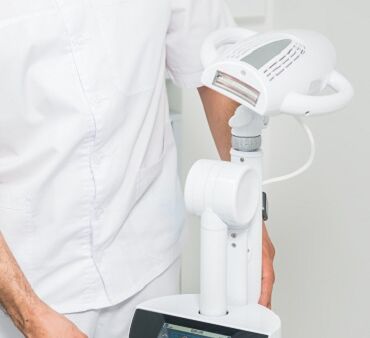 Discolored teeth can happen as a result of exposure to color-rich foods, unhealthy habits, or natural aging. Fortunately, transforming the brightness your smile does not involve heavy sacrifice. Teeth whitening in Odessa clinic is a cost-effective, quick, and non-invasive way to improve the cosmetic appeal of your smile. Dr. Chadwick J. Harris and Dr. R. Brent Culpepper offer both in-office and take-home whitening treatments for patients at Harris Dental Clinic in Laurel, MS.
Вы лучшие в своём деле. Спасибо Вам огромное. Шикарное обслуживание. Отдельная Благодарность Анне Николаевне
Черныченко Ольга Андреевна
2020-04-17
Смело рекомендую клинику людям, которые ценят качество во всем. Атмосфера, профессионализм персонала и отношение к пациенту выше всяких похвал. Результатом лечения моего больного зуба очень доволен.
Хочу сказать человеческое спасибо доктору Арефу за его профессионализм и доброту! уже лет 7 лечим зубы у него всей семьей, хотя пришла сначала с дочкой выровнять прикус!) теперь эта наша стоматология! Спасибо вам за все!)
Анна Васильевна
2019-09-05
Огромная благодарность доктору Арефу за помощь! Личное внимание доктора, оперативное решение вопросов диагностики и лечения при дефиците моего времени. Отдельное спасибо врачу Оксане Александровне. Внимательный персонал, звонок с напоминанием накануне приёма!
Шикарная клиника. Высочайший уровень обслуживания. Продуманно все до мелочей. Никогда не мог подумать, что посещение стоматологической клиники может доставлять положительные эмоции. Рекомендую!
Хотелось отметить, что стоматолог в Одессе здесь лечат больные зубы по приемлемой цене. Также хотелось сказать спасибо за хорошую работу смогли спасти мой больной зубик.